Leaving a Legacy Designs has a brand new kit in her store just in time for DSD! It is called Moody Monsters. This is a fun kit to play with as you can create your own monsters! She has included different bodies, arms, legs, mouths, eyes and even some hair and moustaches. (There are also some fully created monsters as well) Since you have so much to sort through today, I am just going to jump in and show you this kit.
She has also created a few deals. The first one is that if you buy the Moody Monster Kit, you can get the Word Bits for Free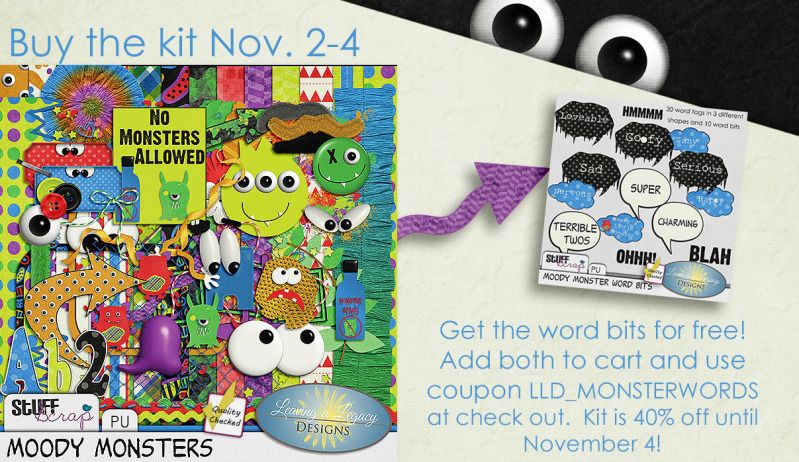 And then one with all of the Moody Monsters Items
Here is a layout that I did using this kit. I have also made my title into a freebie for you. All you have to do is click the preview to download.
I will be back later today with some more new kits!! Don't you just love iDSD weekend!
Jenn