I just wanted to remind you that Mommy Me Time Scrapper is still the Featured Designer at Stuff to Scrap until October 31st. That means her entire store is still 40% off. Click HERE to go to her store. Along with the great sale, there are also some challenges that you can participate in to earn prizes. Click on the flyer to go to the STS forum and find out more about Mommy Me Time Scrapper!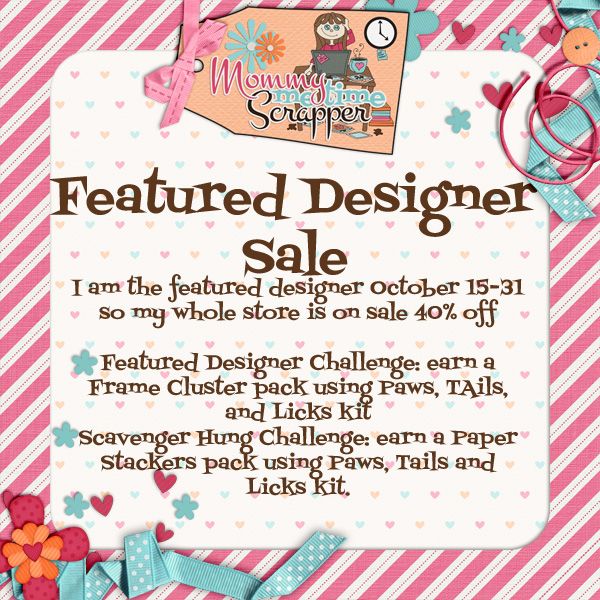 The first way to win a prize is to create a layout using any of Mommy Me Time Scrapper's products that are currently in her store. If you do that and post them in the Featured Designer thread (Click HERE to go there) you will get these Cluster Frames made with Paws, Tails and Licks by Mommy Me Time Scrapper.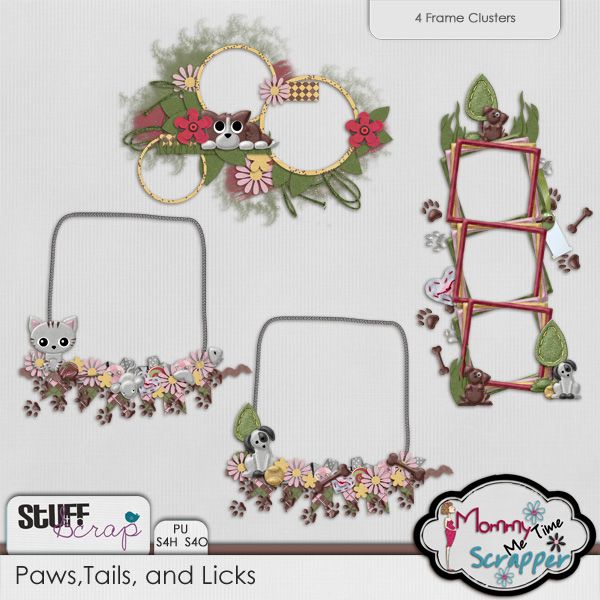 Another way is to participate in the Featured Designer Scavenger Hunt. This hunt you are playing for Paws, Tails, and Licks Papers Stackers by Mommy Me Time Scrapper. Great prize huh? So how does this work?
- Check out the clues below
- Look through Tammy's store to find the names of the kits these elements come from
- PM Missy your list. She will confirm receipt and Tammy will send out your prize at the end of her time as Featured Designer Here are your clues! Click on the flyer below to go to that thread in the forum.
Happy Hunting!
Jenn