Leaving a Legacy Designs is looking for a few good scrappers! Requirements are 2 layouts and a quickpage for each kit (typically 2 kits a month). If you can't make a quickpage don't let that stop you...we can work on that small detail. I am looking for scrappers that love my designs and want to share that love with others through their amazing layouts.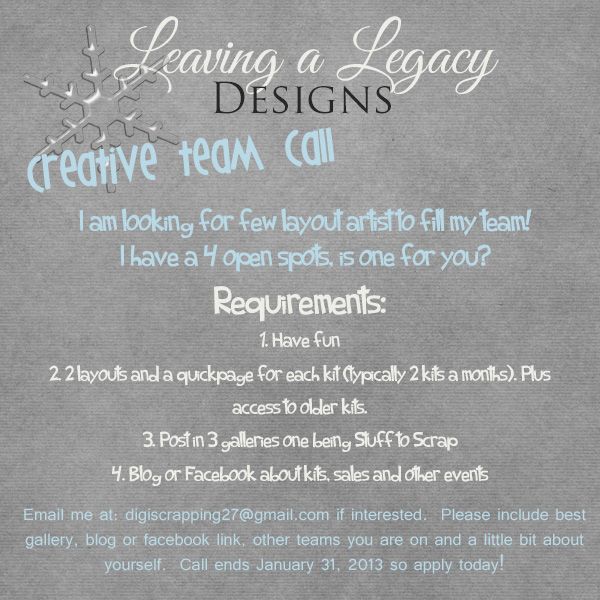 All are encouraged to apply and all will be contacted. Send an email to digiscrapping27@gmail.com if you are interested. Include link to best gallery, blog or facebook link, other teams you are on and a little about yourself. Call ends January 31, 2013!
*It is a lot of fun. Can't wait to see who joins our group!
Jenn